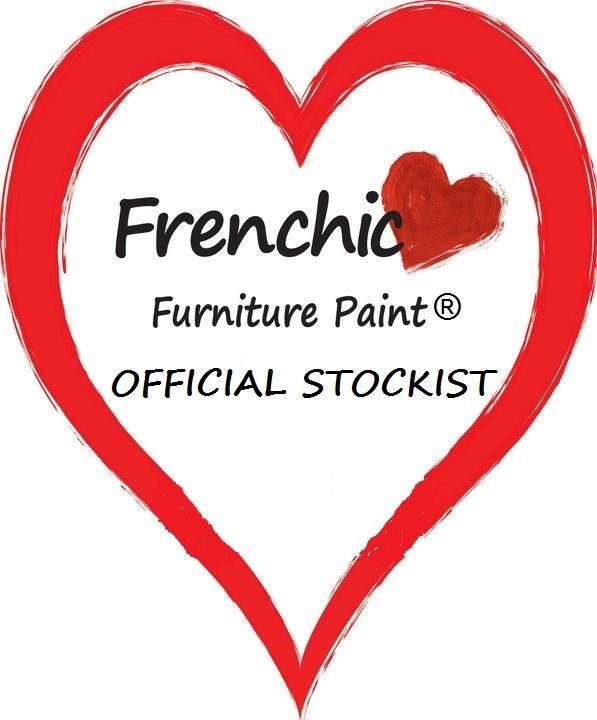 Workshops are a great way to have some fun by joining a small group ( max 3-4 people) and learning new skills along the way! All our workshops include refreshments and yummy cake!
GIFT VOUCHERS for Workshops are available for the FULL DAY workshop at £160
or even for a set amount towards products!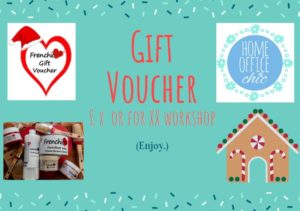 Below is a list of the current workshops with dates and prices – please note these will take place in new premises in 2023
To book or discuss further please call on 07384 704678 . I respond better by phone .
One to ones are always available with a flexible date and agenda to suit you! They are £160 for the day.
Contact me for further details or you can also see Events on :facebook.com/homeofficechic/events
 UPCYCLE YOUR FURNITURE WITH FRENCHIC PAINT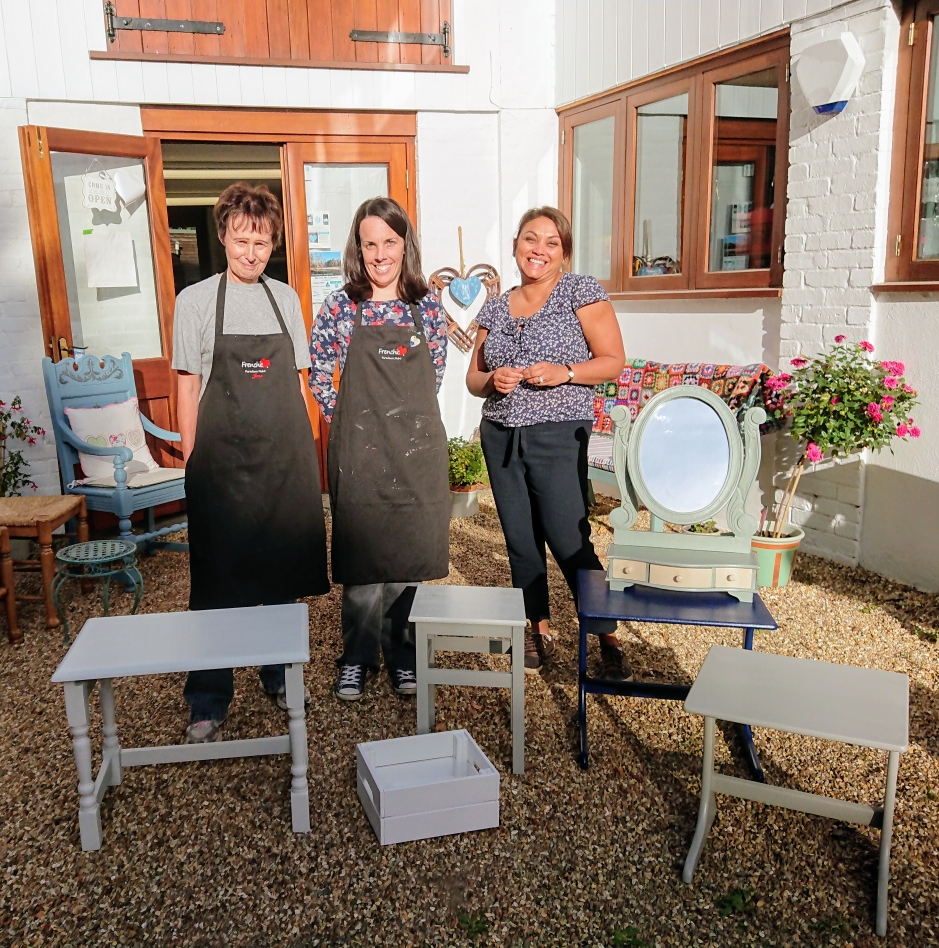 Introduction: UPCYCLE YOUR FURNITURE WITH FRENCHIC PAINT
Full Day – £125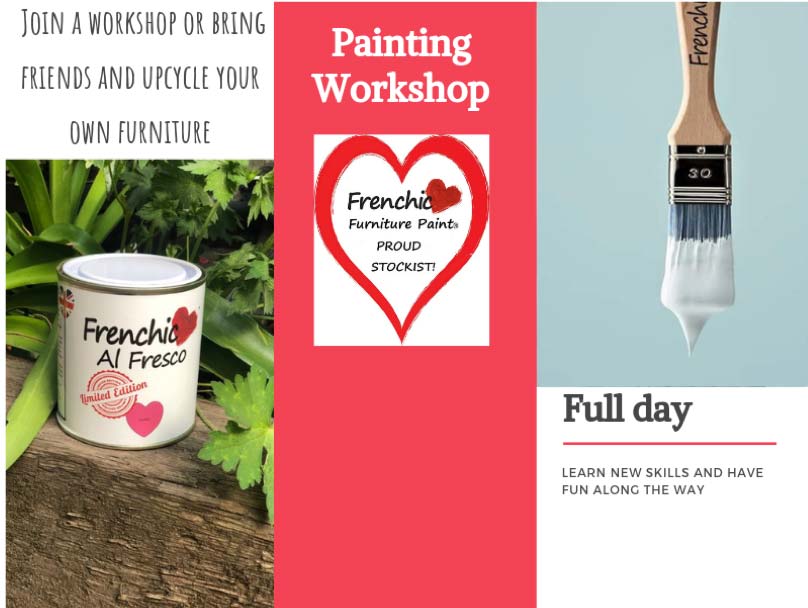 Ever wanted to transform your furniture but need to know how? Come along to the workshop in Woking area and learn how to upcycle your own furniture by painting it with Frenchic® Paint in a warm and friendly atmosphere.
You'll will learn all about prep, painting and different wax as well as Finishing coat. As its a full day we will sometimes have time to try stencilling to enable you to use your new found skills on a piece of furniture.
This will give you the confidence to create a variety of looks on your projects at home too.
Bring along something to transform (no bigger than a bedside table/ small coffee or wine table) and if it's a shiny piece, call me and we can discuss what prep may be needed before arrival.
The workshop runs for 5.5 hours. The group will have a minimum of 2 people / max 5 .. Maybe you have a friend who would like to join with you?
There WILL be cake and refreshments too! Or a glass of Prosecco if you prefer. Please advise if you have special dietary requirements.
You will also receive 10% off all Frenchic products on the day
A non-refundable deposit of 50% is required as a minimum to secure a place
Available dates:    Times are always 10.30 – 16.00
2023 – I am running the days in new warehouse workshop premises in Lansbury Business Park, Knaphill, Woking. Address details will be confirmed on booking.
Weekdays are available if you wish to get a group of friends together
Feb: Sun 19th
Mar:  Sun 19th
April : Sun 23rd
May : Mon 22nd
June : Sun 18th
July : Sun 30th
August : Sun 20th
Sept:  Sun 24th
Oct:   Sun  22nd
Nov:  Sun 12th
Dec: TBA
NB – if you and a friend wish to have a date which is not available I will arrange a date to suit you .
COME ALONG AND DECORATE AN ITEM FOR YOURSELF OR AS A GIFT
FEATURING NEW MOODY MARE DESIGNS

HALF DAY 3 hrs – £65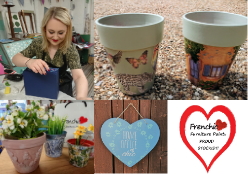 HALF DAY  – £60
Are you new to Frenchic Paint and Decoupage?
This workshop aims to get your confidence going with a friendly, fun and informal group. You'll learn about the different paints, as well as an introduction to Decoupage …
The group will have a maximum of 3 people and we will cover:
Paints – time for you to play with the paint and see how lovely it is!
Decoupage – looking at the different ways of decoupage and having fun with a supplied flowerpot or a box where you can choose your napkin design to decoupage onto the pot… or bring napkins/ wallpaper you have already found and want to use. It's your choice.
Price for this 2.5 hour workshop includes: all Frenchic ® paint , decoupage materials and access to brushes.
There WILL be cake and refreshments too! Please advise if you have special dietary requirements.
You will also get 10% off all products on the day. A non- refundable deposit of 50% is needed to secure your place.
Available dates:
2023: dates on request 14.30 – 17.00